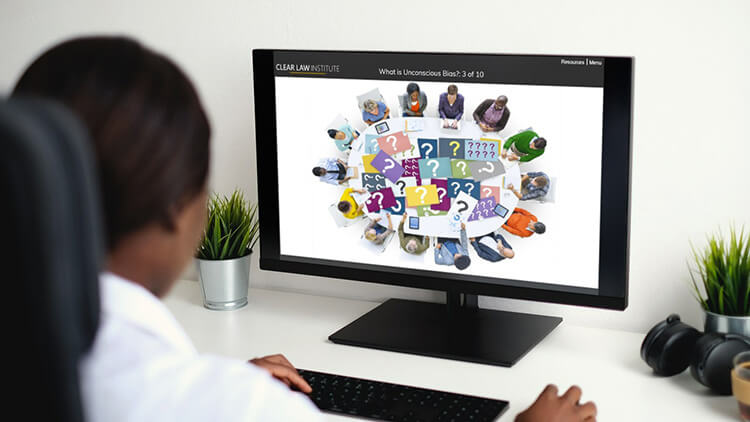 Clear Law's Unconscious Bias interactive online training goes beyond detailing the benefits of a diverse and inclusive workplace to focus on practical steps employees can take to create a more positive workplace and increase employee engagement.  Specifically, the course challenges learners to explore the nuances of unconscious, implicit biases, and how our own biases can impact our judgements and decisions about others at work.
The Unconscious Bias training addresses a wide variety of hidden biases, common examples are those based on race, gender, religion, national origin, disability, age, and sexual orientation.  The training also addresses biases based on a variety of personal characteristics such as height, weight, and attractiveness.
The training focuses on providing practical guidance that learners can implement immediately in their workplace to help reduce the negative impact of bias and promote a diverse and inclusive workplace culture.