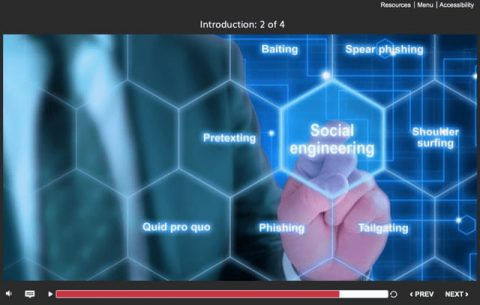 At some point, nearly every organization will become a victim of a cybersecurity or information security attack. And according to the FBI, since the beginning of the COVID-19 crisis, there has been a 300% increase in cybercrimes.
Cybersecurity attacks can be incredibly costly. For example, Barbara Corcoran, one of the hosts of the TV show, "Shark Tank," fell for a $400,000 "phishing" scam. Hackers sent Ms. Corcoran an email that appeared to come from her assistant and included an invoice. While Ms. Corcoran thought she was paying a contractor's invoice, in reality, she wired $400,000 to a cybercriminal's overseas bank account.
In addition to tricking employees into making fraudulent payments, criminals also attempt to gain access to organizations' trade secrets and other proprietary information and the confidential information organizations maintain on their employees, customers, and vendors.
These data breach incidents can be incredibly costly, harm organizations' reputations, and lead to litigation.
While your organization may have implemented a firewall and antivirus software, more than 90% of data breaches are caused by human error, such as an employee clicking on a link in a suspicious email or falling for a "social engineering" scam. To prevent information security attacks, you must train your employees on how to recognize and report them.
Some states have passed "safe harbor" laws that provide an "affirmative defense" to data breach lawsuits for employers that implement robust cybersecurity programs that include employee training.