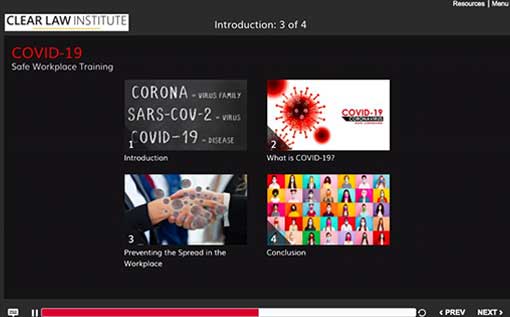 The Occupational Safety and Health Administration (OSHA) guidance advises employers to "educate and train workers" on COVID-19 safe work practices. 
Additionally, several states, including California, Virginia, and Washington, require or strongly encourage employers to provide COVID-19 workplace safety training to employees.
Some states also mandate the specific content that must be included in the employee training. In fact, in the past states have issued citations to employers who do not provide fully compliant COVID-19 workplace safety training.  To learn more about the training content recommended or required in your state, contact us.
Clear Law Institute's interactive online training, COVID-19 Safe Workplace, helps employers comply with federal and state training guidelines and promotes a safe and healthy workplace.