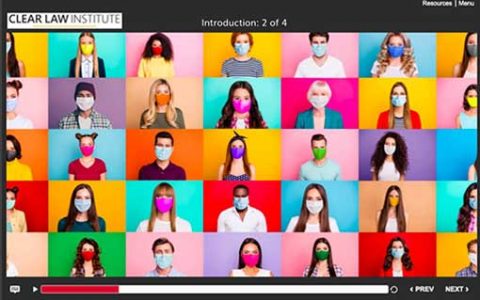 Beyond Check-the-Box Training
Given the health risks of the novel coronavirus and COVID-19, employers must go beyond "check-the-box" training. Employers must provide a course that not only complies with legal requirements but also provide employees with the practical guidance needed to maintain a safe working environment. Clear Law's COVID-19 Safe Workplace online training is fully narrated and includes numerous interactive animations, video demonstrations, and exercises to keep employees engaged.
Updates
Because of the changing nature of the virus risk and guidance from the CDC, OSHA, and other agencies, the course is continually updated. Employees can retake the training if COVID-19 training requirements change for no additional cost.