Company culture is the best way to attract, retain and motivate employees. In other words, an inclusive and respectful company culture is a competitive advantage. So how do you get there? We've spent almost 15 years curating a process that you can tailor to your organization and that is guaranteed to build a more inclusive, civil – and dare we say – AWESOME company culture. Attend and learn the real, tangible, and actionable steps to building a better workplace culture, using Civility Partners' proven method for positive culture change.
In this practical webinar, you will learn action steps to turn around toxic work culture and understand negative behaviors as a social phenomenon.
At the end of this presentation, attendees will be able to:
Confidently discuss the similarities and differences in bullying and harassment, and bullying and workplace violence.
Understand negative behaviors as a social phenomenon that includes peers, leaders, and the organization's culture.
Conduct a simple survey to gain understanding of your company culture.
Confidently create an action plan to build a positive workplace culture and track progress.
Use the three steps of intervention to help abrasive leaders change their ways.
About the Presenter:
Catherine Mattice, MA, SPHR, SHRM-SCP, is the founder/CEO of Civility Partners, a consulting firm focused on helping organizations create respectful workplace cultures and specializing in turning around toxic cultures. Civility Partners' clients range from Fortune 500's to small businesses across many industries and Catherine is an HR thought-leader who has appeared in such venues as USA Today, Bloomberg, CNN, NPR, and many other national news outlets as an expert. She's an award-winning speaker, author and blogger, and has 45 courses reaching global audiences on LinkedIn Learning. Catherine's award-winning book, BACK OFF! Your Kick-Ass Guide to Ending Bullying at Work, was hailed by international leadership-guru, Ken Blanchard, as, "the most comprehensive and valuable handbook on the topic."
CE Credit:
This program has been accredited for HRCI and SHRM credit. A certificate of completion will be provided via email after completing the program. If you have questions about how to receive credit, please contact Antoinette Smith at [email protected] or [email protected].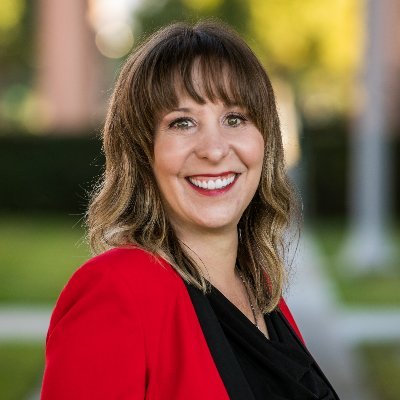 Catherine Mattice
Civility Partners
Catherine Mattice, MA, SPHR, SHRM-SCP, is the founder/CEO of Civility Partners, a consulting firm focused on helping organizations create respectful workplace cultures and specializing in turning around toxic cultures. Civility Partners' clients range from Fortune 500's to small businesses across many industries and Catherine is an HR thought-leader who has appeared in such venues as USA Today, Bloomberg, CNN, NPR, and many other national news outlets as an expert. She's an award-winning speaker, author and blogger, and has 45 courses reaching global audiences on LinkedIn Learning. Catherine's award-winning book, BACK OFF! Your Kick-Ass Guide to Ending Bullying at Work, was hailed by international leadership-guru, Ken Blanchard, as, "the most comprehensive and valuable handbook on the topic."
HR Credits
| Credit | Value | Type | Format |
| --- | --- | --- | --- |
| HRCI | 1.00 | Business | On-Demand/Recording |
| SHRM | 1.00 | | On-Demand/Recording |