Cybersecurity Awareness and Data Privacy Training
Interactive, online training for employees on information security and data privacy
Learn how to avoid cyber schemes and comply with data privacy laws
Practical guidance on email, internet, physical, and password security practices
Take on computer, tablet, or phone
In this interactive online training, employees learn how to protect confidential information from accidental disclosure or theft by bad actors. Among other things, employees learn about:
The legal requirements for data privacy

How to identify which information is confidential

Common schemes that criminals use to access our technology systems and our confidential information

Best practices for email, internet, physical, and password security, and

How to report a potential data breach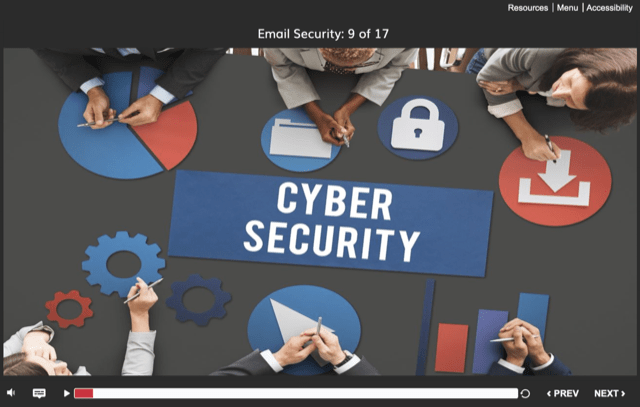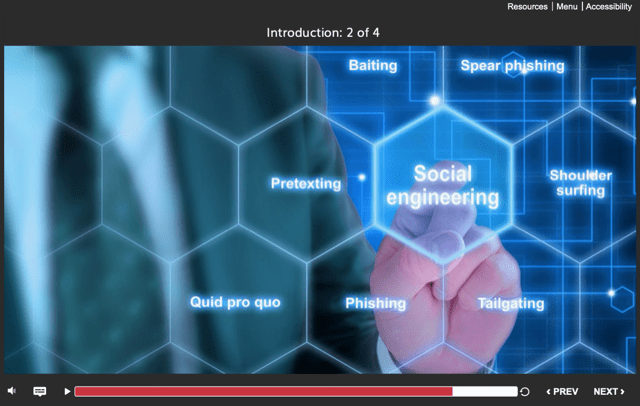 At some point, nearly every organization will become a victim of a cybersecurity or information security attack. And according to the FBI, since the beginning of the COVID-19 crisis, there has been a 300% increase in cybercrimes.
Cybersecurity attacks can be incredibly costly. For example, Barbara Corcoran, one of the hosts of the TV show, "Shark Tank," fell for a $400,000 "phishing" scam. Hackers sent Ms. Corcoran an email that appeared to come from her assistant and included an invoice. While Ms. Corcoran thought she was paying a contractor's invoice, in reality, she wired $400,000 to a cybercriminal's overseas bank account.
In addition to tricking employees into making fraudulent payments, criminals also attempt to gain access to organizations' trade secrets and other proprietary information and the confidential information organizations maintain on their employees, customers, and vendors. These data breach incidents can be incredibly costly, harm organizations' reputations, and lead to litigation.
While your organization may have implemented a firewall and antivirus software, more than 90% of data breaches are caused by human error, such as an employee clicking on a link in a suspicious email or falling for a "social engineering" scam. To prevent information security attacks, you must train your employees on how to recognize and report them.
Some states have passed "safe harbor" laws that provide an "affirmative defense" to data breach lawsuits for employers that implement robust cybersecurity programs that include employee training.
Through a series of interactive scenarios and learning games, employees learn the nuances of the following topics:
Data Privacy Laws
Legal requirements

Duty to report a breach

Game: Classifying information as protected, sensitive, non-public, or public
Security Threats Overview
Hacking

Ransomware

Social Engineering
Email Security
Clicking links

Emails to personal accounts

Phishing schemes

Phishing red flags

Spear phishing

Whaling

Phishing by Phone/Text
Internet Security
Watering Hole

Pharming

Installing unauthorized software

Wifi networks

File sharing services

Use of social media
Password Security
Simple Passwords

Names and birthdates

Complex characters

Writing down passwords

Non-secure document

First letter of lyrics

Reusing passwords

Changing passwords

Sharing passwords

Password management software
Physical Security
Tailgaters

Leaving out confidential information

Easy access

Locking screens

Shared workspaces

Printers

Proper disposal

Thumb drives

Insider threats

Watch my device

Theft
Reporting a Data Breach
Duty to report

Data breach examples

Red flags

How to report

Retaliation & confidentiality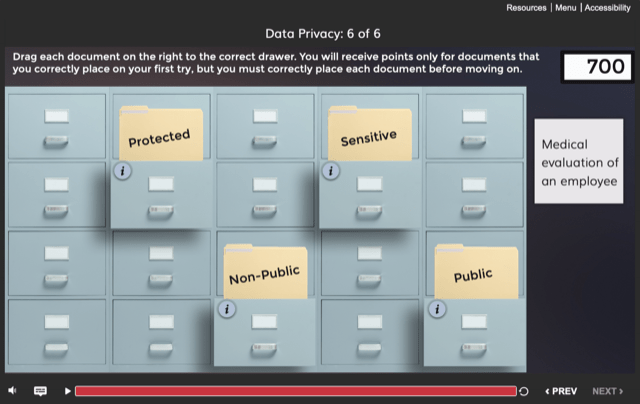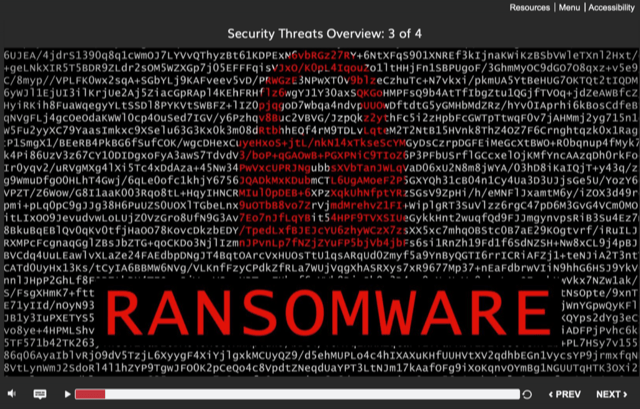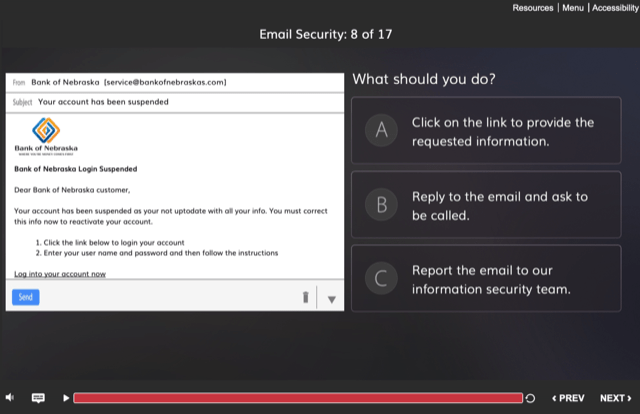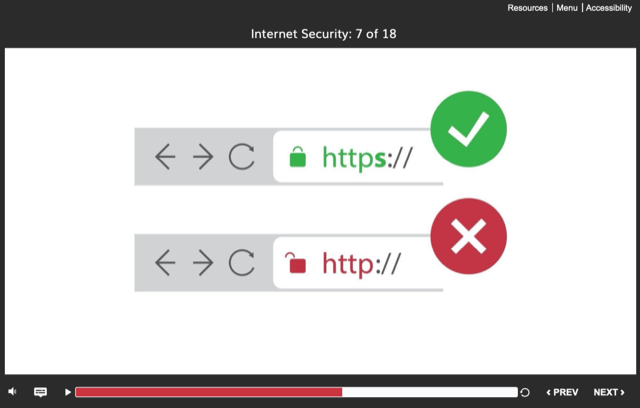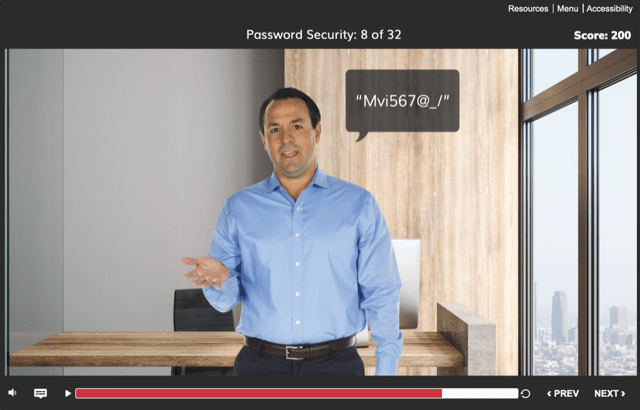 The training is customized to reflect your organization's specific policies and procedures related to information security, cybersecurity, and data privacy.  For example, the training provides specific instruction on:
How employees should report inquiries related to the data your organization maintains on employees, customers, partners, and others.
Your organization's system for classifying information (such as, Protected, Sensitive, Non-Public, Public).
Which file sharing service, if any, employees are allowed to utilize.
How to report a potential data breach.

Clear Law Institute provides online compliance training for more than 1,500 clients, including: