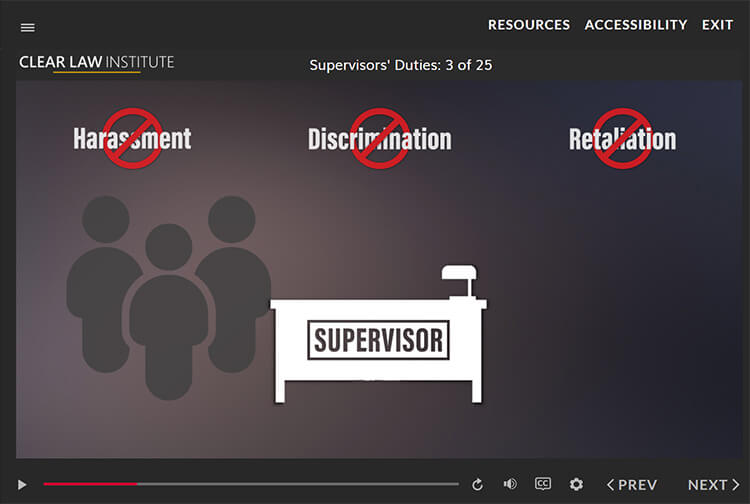 Yes, including those summarized below.
Employer Liability for Harassment by Non-Employees 
SB 1300 expanded harassment protection and liability under the Fair Employment and Housing Act (FEHA). Under this new law, employers may be liable for unlawful harassment perpetrated by non-employees against employees or non-employees, including interns, volunteers, and contractors. Previously, FEHA only addressed sexual harassment liability by non-employees.  The law went into effect on January 1, 2019.
Liability for a Single Incident of Harassment
SB 1300 also rejected the "stray remarks doctrine" and confirms that a single incident of harassing conduct is sufficient to create a triable issue of the existence of a hostile work environment.  The law went into effect on January 1, 2019.
As a result, California law now provides that "a single incident of harassment is sufficient to create a triable issue of a hostile work environment if the harassing conduct has unreasonably interfered with the plaintiff's work performance or created an intimidating, hostile, or offensive working environment."
Prohibition Against Certain Non-Disparagement and Release of Claims Provisions in Agreements
SB 1300 also prohibited employers from requiring an employee to execute a release of claims under FEHA or sign a non-disparagement agreement preventing disclosure of unlawful workplace acts in exchange for a raise or bonus or as a condition of continued employment.  Any such agreement is deemed void as contrary to public policy.  The law went into effect on January 1, 2019.
Non-Disclosure Agreements Banned  
SB 820 prohibited and voided non-disclosure clauses in settlement agreements arising from sexual assault or harassment, sex discrimination, or retaliation claims entered into on or after January 1, 2019.
More specifically, an employer may not require an employee to sign a release, non-disparagement agreement, or any other document that prohibits a person from disclosing information about unlawful acts in the workplace.
However, the new law allows a claimant to request an agreement provision that shields their identity (including facts that could reveal their identity) and preclude disclosure of the settlement amount paid if the opposing party is not a public official or government agency.